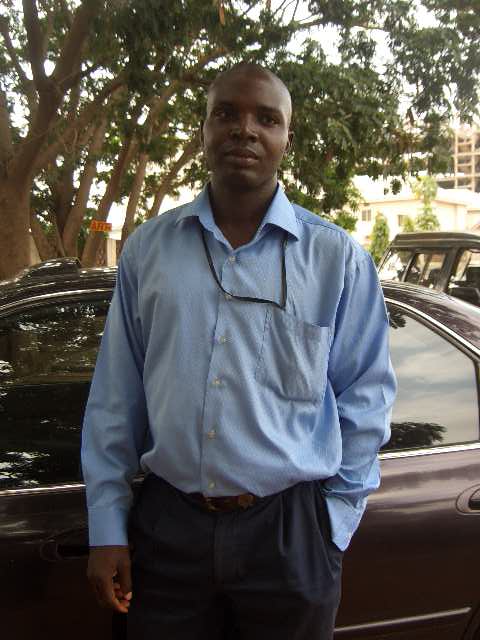 It is quite eazy to open your business and get it registered with Corporate Affairs commission ie CAC.
From my research it is quite inexpensive but lots of our so called lawyers makes it difficult and expensive.
Recently i got my company registered below =N= 65,000 and it comes with a million share capital. I could have opened before but for the cost and other jagons these learned colleagues keeps giving me.
Now i know better.
Incase you need help getting your company registered call me on 08035835688 or write me on my mail cooligine@yahoo.com if anybody got his company registered cheaper at =N= 60,000 please let me know.
below are people that I've helped to register their one million shares capital company at =N=60,000. please feel free to call any of them.
Hi Mr. Ted I'm not good writing testimonies about services rendered because I believe that is what you're paid to do. But I have to give these, you did a marvelous job registering my company, it came out within a month as you promised and I paid a very cheap price considering that other companies have charged me twice. And your promise to deliver to anywhere in Nigeria as long as they have a transport company is well appreciated because some of my colleagues got theirs in Calabar, Portharcout, and Onitsha. Really I will continue to send you more people because my people says "if the road is good then it's worth going twice".
Thanks Mrs. Chinyere 070255641157
Hi Mr. ted, I got the CERTIFICATE OF MY COMPANY THAT YOU REGISTERED, ETHICAL MERIDEAN LTD. THANKS. Also my friend whom i introduced to you got his registered company certificate which is GRACECON NIG LTD. I WILL ALWAYS SAY THAT YOUR THE BEST AND TRUSTFULL.
thanks. Fred 08077559301
Hi Mr. ted, thanks for sending my registered company CERTIFICATE to me, I never new you could send it to me since I live in kwara state.
Mrs. Adama 07032290887
Now I'm introducing a new program. if (when) you register your one million naira share certificate company with me, you and i are going to make a donation of =N=1000 to any motherless baby home of your choice.
All you have to do is send me the name of the home and their bank details.
If you have none readily on your mind we would send to SOS village in Lagos or any other withing Nigeria. but the teller would be sent to you with your company certificate.
To register your company, just do…
1) Send three names in order of priorities
2) Send minimum of TWO (2) DIRECTORS names and their ADRESSES.
And then with =N=40,000 for initial deposit or start with =N5000 to conduct name search.
We would send you
1. Result of name search
2. memorandum,
3. articles
You and other directors will sign and return these documents to us.
Once we receive these documents, we then file it and send the certificate to you.
• Free transport Currier to any part of Nigeria
• Free consultation with our company
. contributing to any charity of your choice
• 1% of every company you referred to us that got registered (GUARANTEED)
My phone number is 08035835688, 08022832497
Pay to any branch of UBA
My account details
Account name: - IGNATIUS ODIFE
ACCOUNT NUMBER: - 00740520091682